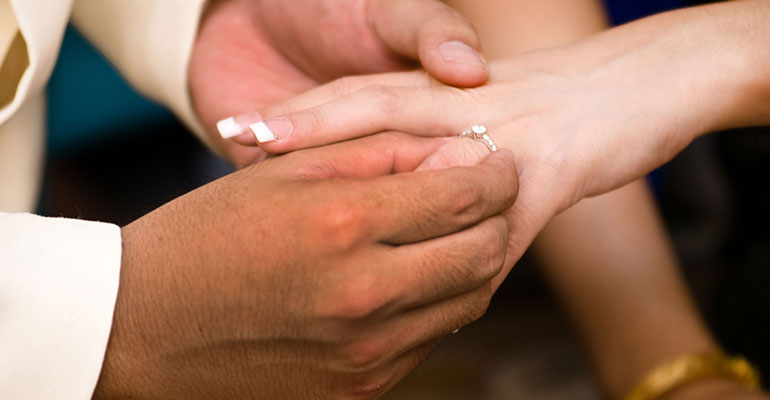 Nazi Racism and Interracial Marriages: How the Nazis Treated Jewish and Japanese Spouses
Oct 1, 2018
12:00 PM - 1:15 PM
Description
The College of Arts and Sciences departments of History and International Languages and Cultural Studies present Christian W. Spang's lecture Nazi Racism and Interracial Marriages: How the Nazis Treated Jewish and Japanese Spouses
In Mein Kampf (1924), Hitler had suggested a three-fold division of races, designating the Japanese as merely "culture-bearing" and thus inferior, positioned between the allegedly superior "culture-creating" Aryans and the "culture-destroying" Jews. This essentially became official policy after the Nazi rise to power in January 1933. The Nuremberg Race Laws of September 1935 changed the above-mentioned system into a binary one, singling out the Jews as the only subordinate race, elevating all others to an unofficial (and insecure) "honorary Aryan" status.
Following a short introduction to the position of the Japanese within Hitler's race system and the Nazi's admiration of Japanese "racial purity", this talk is going to take a closer look at some of the problems Japanese-German couples (and their children) faced during the Nazi era. The main focus of this talk will be on such couples living in Japan.
Christian W. Spang got his Ph.D. in 2009 from Freiburg University in Germany for his dissertation Karl Haushofer and Japan, published in 2013. He has been researching and teaching in Japan since 1998. Over the last 20 years, he has extensively published about German-Japanese relations and is co-editor of German-Japanese Relations 1895-1945, published with Routledge in 2006, and Transnational Encounters between Germany and Japan, London: Palgrave 2016.
About This Event

Event Type:

Topics:

Organizers:

Arts and Sciences
International Language and Culture Studies

Audience:

Future Students
Current Students
Faculty and Staff
General Public

Calendar:

Public
How to Attend

Tickets are not required for this event

Cost:

Free
Contact Information

Contact Name:

Suin Roberts

Contact Phone:

260-481-6860

Contact Email:
Share Event
Location Name

Location:

Room 159

Place:

Liberal Arts Building